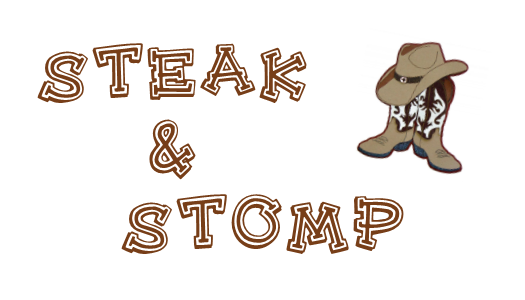 Our 8th Annual Steak & Stomp for Trinity County is April 14, 2018!
Join us for a Steak Dinner to help us "STOMP" out Child Abuse in Houston and Trinity Counties.
Table Choices (all tables seat 8):
* Best Of Show – $ 2500 
* Grand Champion – $1000
* Reserved Champion – $500
* *Individual tickets sold for $35
Space is limited, so hurry and reserve your table/ticket by calling Kalin's Center at 936-545-9455.
We will also have:
Live & Silent Auctions

Cake Auction

Music

The Kalin's Center is a non-profit organization that started in 2001. At the Kalin's Center we provide a safe and child-friendly environment for abused children to tell their story. We provide services to child victims up to the age of eighteen years for: sexual, emotional, and physical abuse as well as child neglect and child witnesses of crimes and their non-offending family members.