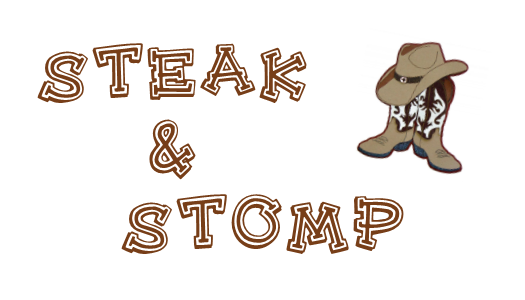 The Kalin's Center is ramping up for our 8th Annual Steak & Stomp Fundraiser, which is April 14, 2018.  We already have tables going fast and we are just beginning.  The event will be held at the Trinity Community Center in Trinity, TX: 806 S. Robb St.    We would love for you to join us for a Steak Dinner to help us "STOMP" out Child Abuse in Houston and Trinity Counties.
Table Choices (all tables seat 8):
* Head Of Show – $ 2500 
* Grand Champion – $1000
* Reserved Champion – $500
** Individual tickets sold for $35
Space is limited, so hurry and reserve your table/ticket by calling Kalin's Center at 936-545-9455.
We will also have:
* Live & Silent Auctions
* Dessert Auction
* Music
The Kalin's Center is a non-profit organization that started in 2001. At the Kalin's Center we provide a safe and child-friendly environment for abused children to tell their story.
We provide services to child victims up to the age of eighteen years for: sexual, emotional, and physical abuse as well as child neglect and child witnesses of crimes and their non-offending family members.